Quesadillas Recipe

Clara got out the old cookbook and turned to the page with the quesadillas recipe. Time to make something for Juan and Antonio's lunch in the fields!

"Let's see... what ingredients do we need? Tortillas, half a stick of butter, 18 slices of
queso
(c
heese
), and 18
pimientos.
(
red peppers
.)"
Set a trivet above a very hot fire.
Place a metal plate on top.
Warm until smoke.
Place two quesos and two pimientos on each tortilla.
Set outside to dry.

Rebecca just happened to be coming back from her garden, carrying a big basket of fresh squash. Clara put that on the quesadillas too, and they danced together while the food dried outside.
Clara cut the stick of butter she'd bought from the food stand in half carefully with Mama's gold cooking knife.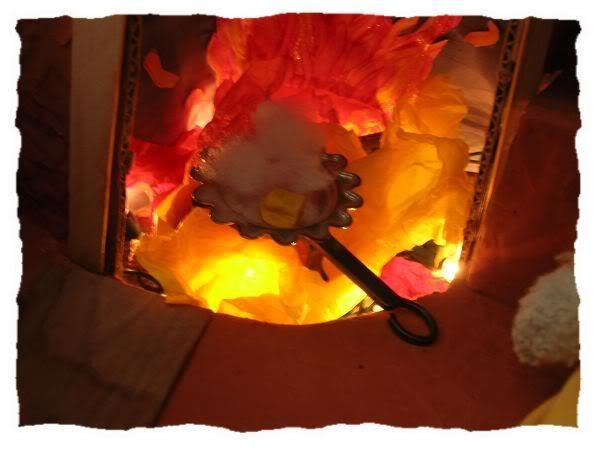 Put fat and butter on the plate to melt before frying the tortillas with their toppings.

Fold tortillas and sprinkle with chives or thyme.

All finished! Yummy!